Brake Master Cylinder for 2003 Dodge Neon
No.
Part # / Description
/ Price
6 Lobed Screw
6 Lobed Screw, Mounting
ICU to Hydraulic Attaching. Ecu to hcu m4x0.7x48.50. Holds Module to HCU. Control Module to Hydraulic. ABS Module to HCU. Module Attaching to Hydraulic Unit.
Tapping Screw
Tapping Screw, Mounting
Parking Brake Mechanism Mounting. ICU Unit to Bracket Mounting. Intergrated Control Unit Attaching M8x1.25x30.00. HCU Assembly to Frame. ICU Assembly Attach.
No.
Part # / Description
/ Price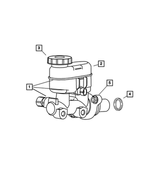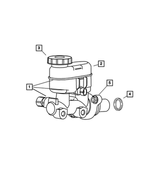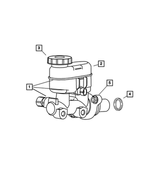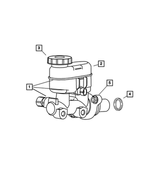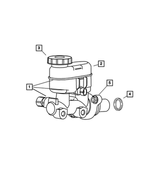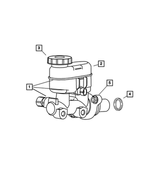 Hex Lock Nut
M8x1.25. Master Cylinder to Brake Booster Stud. M/Cylinder to Booster.